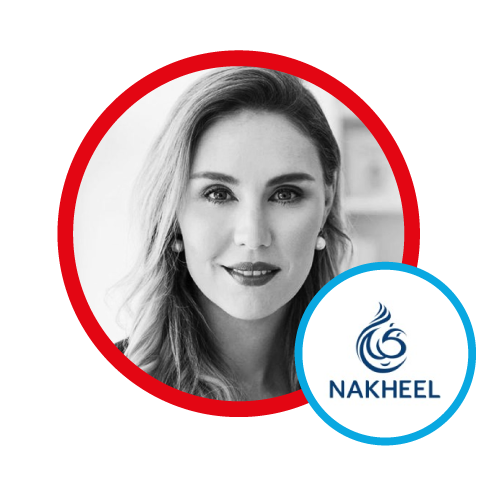 Vanessa is a retail marketer with a career that spans 19 years in delivering strategy, brand development and retail asset management across MENA, the UK and Australia.

As Director of Marketing for Nakheel, one of the UAE's largest retail developers, Vanessa is responsible for the 17-strong mall portfolio marketing strategy including future pipeline mixed-use expansions, with a focus on infusing the Nakheel brand with purpose and inspiring the retail organisation. Prior to joining Nakheel, Vanessa represented Al-Futtaim Malls in the UAE, Mirvac Group and Westfield in Australia.

Vanessa is a strong advocate for the customer experience in the retail environment and has won marketing industry awards both for innovation, as well as best-in-class retail, sales and emerging technology campaigns.

Vanessa Hinton holds a BA in Communications from the University of Technology Sydney and a MBA from London Business School. Vanessa is also a member of the Middle East Council of Shopping Centres and a member of The Marketing Society.
All Sessions by Vanessa Hinton
Conference Day 2
12/07/2021 9:00 am
Conference Day 1
12/06/2021 9:00 am
Panel Discussion: Rethinking Marketing Strategies For 2021 And Beyond