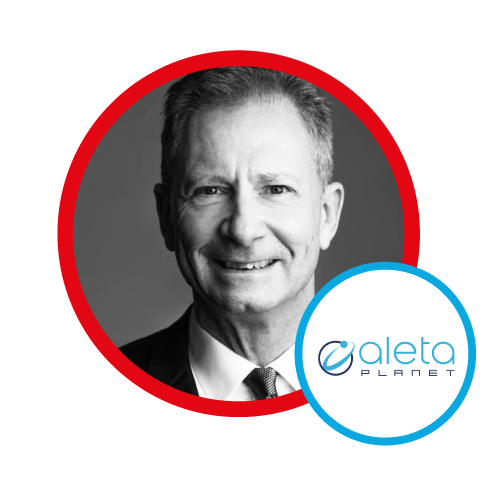 In 2020 SRE was appointed Regional CEO Head of Aleta Planet to conceive and drive the Group's growth strategy in EMEA. He is currently based in Dubai.

SRE has over 30 year of experience in a broad range of activities in the banking and finance industry. He has held roles in Corporate Banking & Finance, International Banking (Trade & Project Finance) in the UK, Germany and Italy and over the past 20+ years has specialised in Private Banking and High Value Clients' business leadership roles in Asia and the Middle East (based in Singapore, Hong Kong and Dubai - in each city over several assignemtns). His senior roles have involved the formulation and execution of strategy, general management, oversight of regulatory and key stakeholder relations and the direction and development of offers for key and core client relationships.

SRE started his international banking career in London with Lloyds Bank International Limited as an International Graduate and held a variety of roles on two continents for Lloyds culminating in his appointment as CEO Asia in 2000. Subsequently he was headhunted by HSBC Private Bank and made Managing Director in Singapore followed by a regional CEO role based in the Middle East in Dubai before also being headhunted away by Standard Chartered to establish its Private Bank, of which he was a founding member.

Stephen is a Fellow of the Hong Kong Institute of Directors and a former Member of the Hong Kong Monetary Authority's Money Market and Practices Committee. He is also a Member of the Hong Kong Securities Institute.

Stephen is a fluent French and German speaker; is competent in Italian and Chinese and masters basic Arabic. He is a fitness enthusiast (has run more than 20 marathons) and much qualified SCUBA diver. He collects contemporary Asian art primarily and also has an interesting though modest collection of dynastic Chinese ceramics.
All Sessions by Stephen Richards Evans
Conference Day 2
12/07/2021 9:00 am
Conference Day 1
12/06/2021 9:00 am
Aleta Planet - Connect Your Business to the World's Largest Card Association – UnionPay