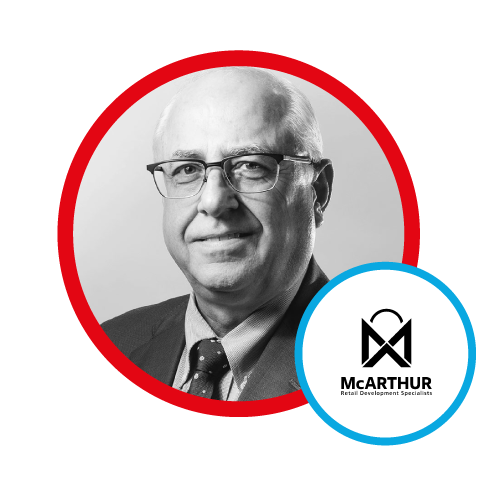 Phil McArthur, is an internationally experienced shopping centre specialist with over 40 years in the industry across Asia, India, the Middle East, Africa and North America.

During Phil McArthur's career, he has been instrumental in assembling teams to deliver some of the most successful developments in the region including: City Centre Deira; City Centre Muscat; City Centre Ajman; City Centre Sharjah; Mall of the Emirates; Citystars, Cairo; Dubai Festival City; Mall of Qatar

Phil served as Senior Vice President, India for the global real estate investment giant, Ivanhoe Cambridge. Phil lead the firms' efforts to understand India organized retail market and develop development partner relationships.

From 2007-2017 Phil was an adjudicator for the prestigious International Council of Shopping Centers VIVA Global Design and Development Awards.

In 2011, Phil conceptualized and executed the start-up firm, McARTHUR + COMPANY Shopping Centre Specialists, a Dubai based consultancy where he directed all aspects of branding, business development strategy, marketing and leasing services and provided valuable strategic advice to over 150 projects in over twenty countries and territories including the United States, United Arab Emirates, Saudi Arabia, Bahrain, Qatar, Kuwait, Jordan, Oman, Egypt, Lebanon, Iraq, Palestine, Iran, Pakistan, Uzbekistan, Azerbaijan, India, Malaysia, Monaco and South Korea.
All Sessions by Phil McArthur
Conference Day 2
12/07/2021 9:00 am
New Shopping Centre Designs – how to plan for the next five years with physical and phygital real estate
Conference Day 1
12/06/2021 9:00 am
On Stage Discussion: Retail Leaders Setting The Future Of Shopping Centre Innovation