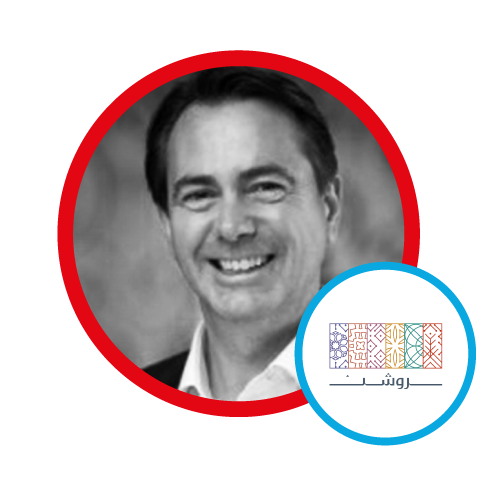 Lee is a seasoned retail leasing and asset management advisor with a career spanning over 30 years in delivering successful leasing and asset management of some of the largest retail and mixed-use projects in Saudi Arabia, Dubai, Abu Dhabi, Qatar, the UK, Australia and China.

As Director of Retail Portfolio for Roshn, one of Saudi Arabia's largest developers of master planned communities, Lee is responsible for providing the strategy across the entire retail portfolio and is responsible for all aspects of Asset Managing the retail assets including Leasing, Property Management and Marketing. Prior to joining Roshn, Lee headed up the Leasing & Asset Management of major projects including Yas Mall, Abu Dhabi, Dragon Mart, Dubai, Mall of Qatar, Doha and Msheireb Downtown Doha, AMP in Australia.

Lee is a strong advocate for the customer experience in the retail environment and has worked on award winning projects across the Region.

Lee is a Chartered Surveyor with the Royal Institute of Chartered Surveyors and holds a BSc in Urban Estate Management from the University of Westminster, London. Lee is also a member of the Middle East Council of Shopping Centres.
All Sessions by Lee Talbott
Conference Day 2
12/07/2021 9:00 am
New Shopping Centre Designs – how to plan for the next five years with physical and phygital real estate
Conference Day 1
12/06/2021 9:00 am