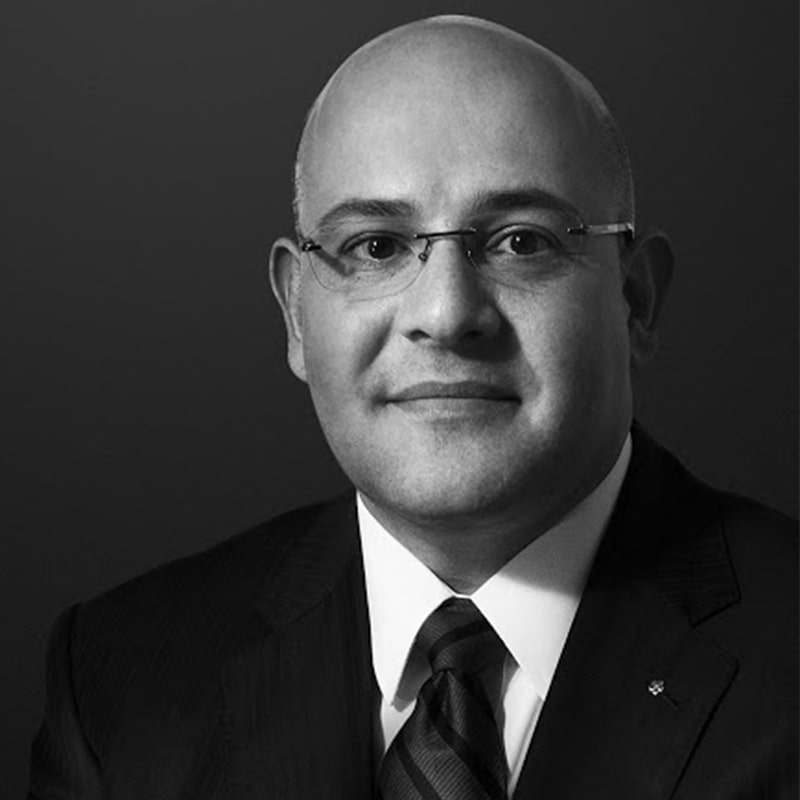 Emre Pelin
Partner

Senior Project Manager
Emre Pelin is a seasoned executive with 20 years of FMCG, petrochemical and real estate experience with blue chip global and leading regional companies spanning experience throughout the Middle East including work and living experiences in Turkey, Saudi Arabia and UAE. Emre holds a diverse background with a proven success record that began with The Coca-Cola Company's Turkey region where Emre personally led the development and implementation of high-profile programs including Ramadan programs, global and local sports activation to add value and depth to brand Coke. Emre's first exposure to the GCC came in 2000 with a sales and marketing role for Saudi Aramco where Emre successfully built a direct retail and consumer marketing division for Aramco's Petromin operations in Jeddah. A return to the beverage and FMCG field saw Emre lead a team to deliver consistent double-digit growth Aujan's juice and confectionary portfolio, including doubling the size of the Middle East's largest independent beverage and confectionary company's Rani brand to over #300m across over 25 countries. In a dual role with Emaar's Hamptons International as Marketing and International Sales Director, Emre led the company's marketing department as well as established the international sales department. In recent times, Emre has consulted with Peppers & Rogers Group as well as led the marketing GlaxoSmithKline's Consumer Healthcare division oral care business where he won the Company's most prestigious global market award as well as the project leadership award a year prior. Emre's most recent roles have included King Abdullah Economic City and Dar Al Arkan as outsourced resource in the capacity of a senior director. In addition he has worked with SEDCO Holdings, launching regional malls for EMKE Group's Like Investment and managing the outsourced marketing function for Al- Fahim Holding's Deerfield Town Square in Abu Dhabi, leading Hilton Worldwide's recruitment efforts through marketing as well as leading the ongoing marketing and sales restructuring at Saudi Post. Emre is a Boston University alumni in Boston MA, USA. Emre is an avid reader and enjoys history and antiquities.
All Sessions by Emre Pelin
2nd Day
09/30/2020 12:00 am
Spech: Marketing Matters!
Warning
: Illegal string offset 'value' in
/home/forge/retailcongressmena.com/public/wp-content/themes/evenex/template-parts/blog/contents/content-single-speaker.php
on line
114
Warning
: Illegal string offset 'value' in
/home/forge/retailcongressmena.com/public/wp-content/themes/evenex/template-parts/blog/contents/content-single-speaker.php
on line
143
Warning
: Illegal string offset 'value' in
/home/forge/retailcongressmena.com/public/wp-content/themes/evenex/template-parts/blog/contents/content-single-speaker.php
on line
114
Warning
: Illegal string offset 'value' in
/home/forge/retailcongressmena.com/public/wp-content/themes/evenex/template-parts/blog/contents/content-single-speaker.php
on line
143
Warning
: Illegal string offset 'value' in
/home/forge/retailcongressmena.com/public/wp-content/themes/evenex/template-parts/blog/contents/content-single-speaker.php
on line
114
Warning
: Illegal string offset 'value' in
/home/forge/retailcongressmena.com/public/wp-content/themes/evenex/template-parts/blog/contents/content-single-speaker.php
on line
143