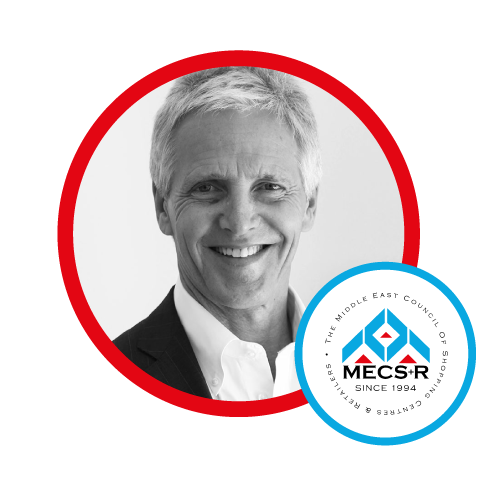 Senior global executive with a 40-year career in real estate development, asset management and sustainable revenue generation of large scale multi-use projects. An exceptional leader who consistently transforms complex challenges into rewarding opportunities.

He has completed projects totalling in excess of USD $5.2 billion in Canada and the Middle East. For the past fourteen years that David has been in the Gulf region, he has held senior executive positions in leasing, mall design, creation and implementation of merchandise mix, as well as analysis of project viability. Iconic retail projects with direct input include Dubai Festival City with Al Futtaim, Dubai Mall and other international shopping malls with Emaar.

As Regional Director with Jones Lang LaSalle the retail team has provided development advisory and leasing in thirty five major retail environments in the UAE, Lebanon, Kuwait, Saudi, Egypt and Qatar.

David is now CEO of the MECSC / ICSC for the MENA region. Representing over 620 Shopping Centres in the MENA region, the MECSC has grown its membership base by 20% annually now totaling 1100+ members under his leadership. MECSC annual revenues have grown by 400% since taking over in May of 2013.

A Canadian, David holds a Bachelor degree from the University of Calgary and Executive Real Estate courses from the University of British Columbia. David was Chairman of the Canadian Business Council in 2011, 2012 and 2013. He is also a registered member of RERA in Dubai and the Vice President of the Middle East Council of Shopping Centres (MECSC) in 2011, 2012 and 2013.
All Sessions by David Macadam
Conference Day 2
12/07/2021 9:00 am
Opening and Welcome Remarks
Conference Day 1
12/06/2021 9:00 am
Conference Official Opening & Welcome
Gen Z- Driving New Formula For Consumer Engagement And Successful Retail. How successful Retail Is Evolving.