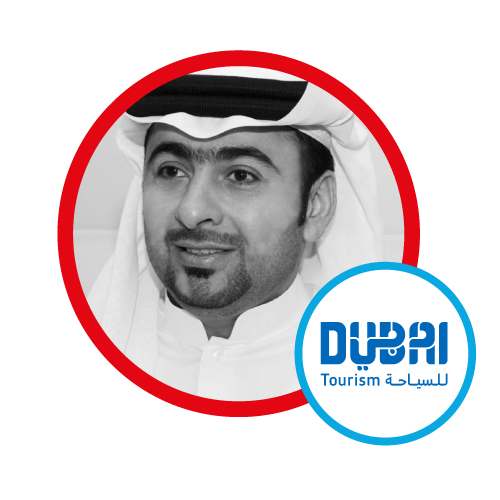 As Chief Executive Officer, Ahmed is responsible for running all facets of the world-class festivals and events organised by the Dubai Festivals and Retail Establishment (DFRE) aimed at positioning Dubai as a leading family tourism destination offering unique retail, gastronomy, and leisure experiences throughout the year including the internationally renowned Dubai Shopping Festival. Ahmed oversees a team that is tasked with leveraging these annual festivals and events to support the emirate's retail sector and help boost tourist arrivals under Dubai's Tourism Vision.

Ahmed has a proven executive management track record, and prior to joining DFRE, he held key positions at Dubai World Trade Centre (DWTC). He was appointed as Vice President of DWTC's Venues department in 2010 and was promoted to Senior Vice President in 2013. Ahmed managed the department's commercial and operational arms, working to increase targeted commercial activities and provide excellent end-to-end services for all DWTC's external organizers, exhibitors and visitors. Previously, Ahmed served as head of DWTC's Procurement and Contracts Division for over three years, where he gained valuable insight and knowledge into key corporate activities and deliverables across multiple DWTC business units.

Earlier in his professional career, Ahmed also enjoyed a long stint with Emirates Airlines - the Dubai-based carrier. Whilst at Emirates Airlines, Ahmed utilized his vast qualifications – chiefly as BS in Aircraft Engineering from Embry Riddle Aeronautical, USA followed by MBA – in several roles. Ahmed worked with multinational aircraft industry leaders along with airbus and boeing to project manage/deliver emirates cutting edge airplanes equipped with most innovative equipment. He then moved later to Toulouse, France at airbus HQ managing and monitoring aircraft performance to optimize airplanes cost of ownership and achieve best commercial positioning for Emirates worldwide.
All Sessions by Ahmed AlKhaja
Conference Day 2
12/07/2021 9:00 am
Conference Day 1
12/06/2021 9:00 am
Keynote Address: Dubai – The Global City of the Future